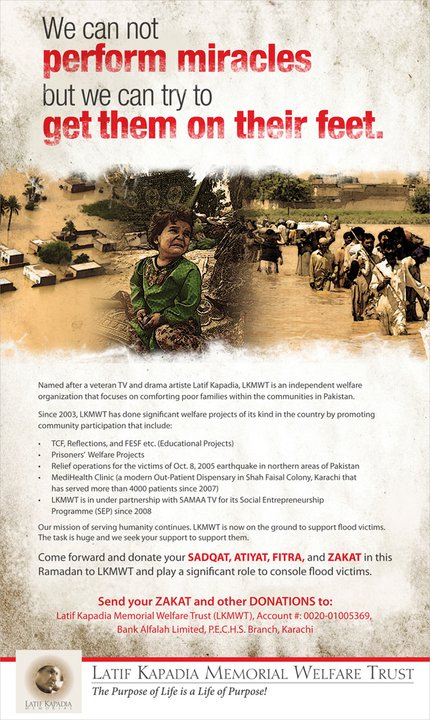 Joining Hands in the Hour of Need
Latif Kapadia Memorial Welfare Trust is providing food to the displaced people in the affected areas of Sindh and Punjab. We'll be
delivering ration boxes to the flood victims which will contain food items of an estimated amount to feed an average sized family for at least 15-20 …days.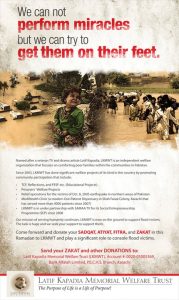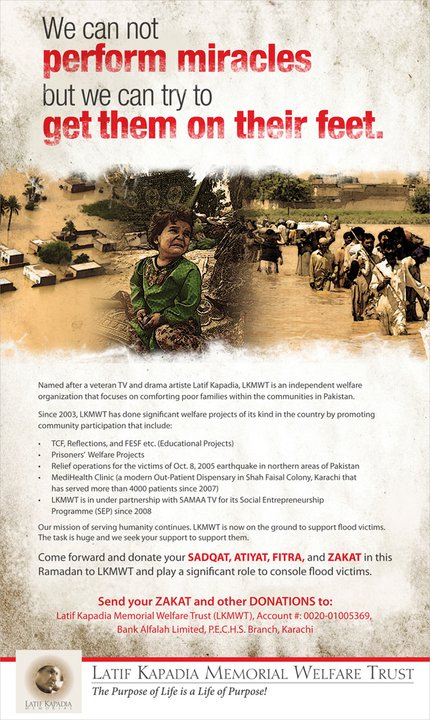 The approximated cost for each such box is Rs. 2,500 only. Please remember the people that are awaiting your help and support us in saving them from hunger during this period of turmoil. Please contribute as much as you can and ask others too.
Kindly send your donations to:
Latif Kapadia Memorial Welfare Trust (LKMWT), Account # 0020-01005369, Bank Al Falah Limited, P.E.C.H.S. Branch, Karachi.Or for details, contact:
Shoaib Farooqui
0333-9963999
Please be generous – Our nation needs us.